Business strategist, as they plan a launch of their products will have to advertise their products through videos; will have to describe the features on a public platform. If exclusive rights are sought for the product and its features it becomes essential to at least file for patent right before launch.
In order to obtain a patent for a product or an invention, it has to be novel, nonobvious and useful. Novelty criteria to be met, an art should not be disclosed or already available in public dealing with the inventive step of the invention. There is no exception to this rule even if the prior disclosure has been made by an inventor or applicant of the invention. However there are few countries which provide an exceptional period of time called "grace period".
The grace period is duration of 6 or 12 months (depending on the country) prior to filing a patent application, during which any public disclosure of the invention, by the inventor or an owner of the invention is not considered as prior art against the application filed.
It is important to know the country-specific rules for grace period, so that the public disclosures can be planned. For example, if the patent is to be filed in Europe, Great Britain or South Africa, one should not reveal the invention in any form before filing a patent. If the patent is to be filed only in US or India, one can plan the launch or demonstration and filing to fall within 12 months of time. Thus it is important to be aware of the territorial limitations of grace period while disclosing an invention prior to filing.
The importance of grace period can be better understood from a landmark case among smartphone giants cited below: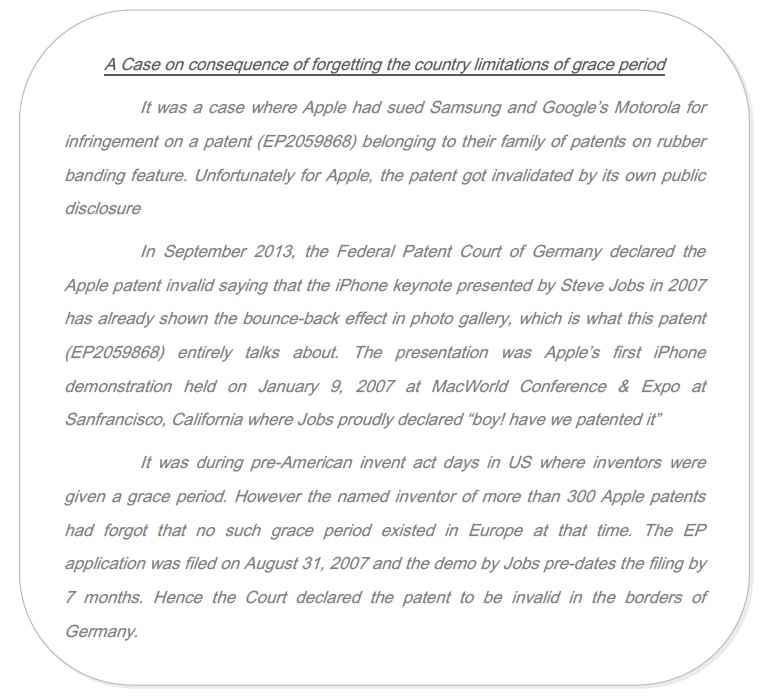 Countries that allow/ do not allow public disclosures before filing the patents: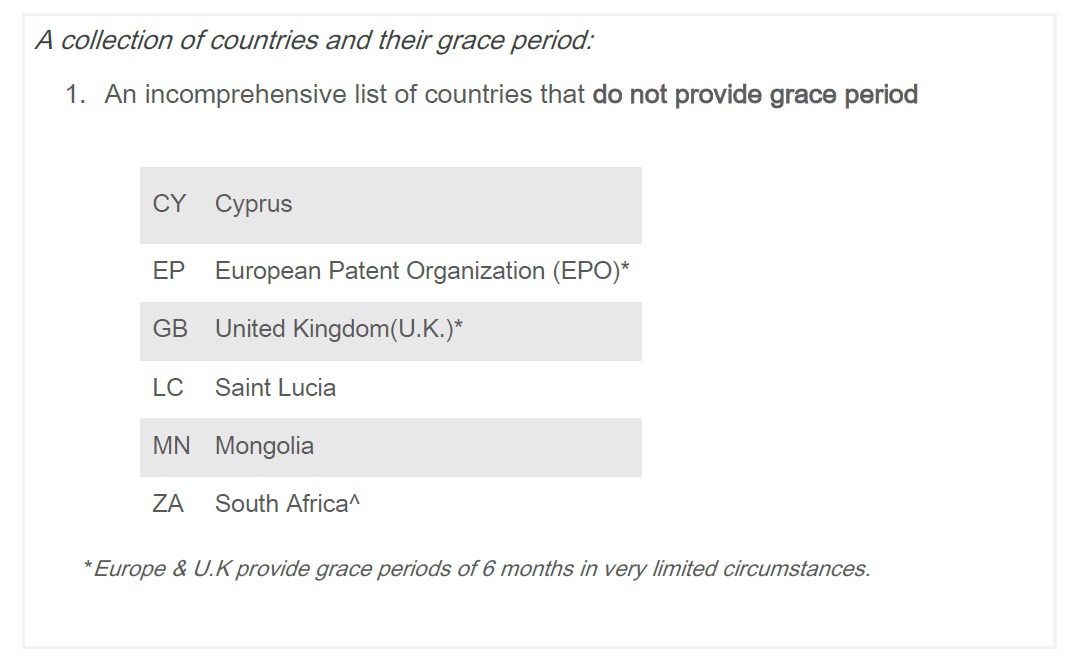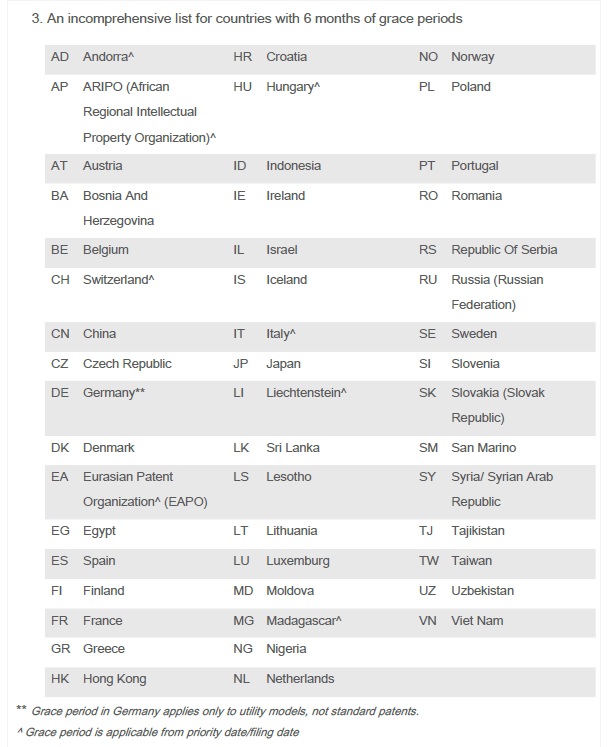 References:
The author Fayiza Nikhath is a Patent Scientist at DexPatent.
For any comments/ feedbacks please write to info@dexpatent.com or PatentScientist@DexPatent.com